The primary method that has been utilized by mental health professionals to treat anxiety and depression since the 1980s has been prescription medication. These prescriptions include antidepressants, anti-anxiety medications and other psychotropic drugs.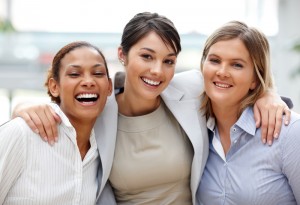 For many years we, as consumers, have been programmed through TV and media that if we had anxiety or depression, it meant that there was a 'chemical imbalance' in our brain. Although researchers have recently found that the chemical imbalance theory was never based on factual evidence, these repetitive TV and media commercials have greatly affected our American culture.
The Rising Use of Antidepressants
There were alarming statistics released recently on the rising use of antidepressant drugs. According to a report by the National Center for Health Statistics, the rate of antidepressant use in this country by people ages 12 and older increased by an unbelievable 400% between 1988 and 2008 (http://www.health.harvard.edu/).
A report from the Centers for Disease Control and Prevention's National Center for Health Statistics found that 11 percent of Americans over the age of 12 takes an antidepressant, with about 14 percent taking the medication for more than 10 years.
A $9.9 Billion Dollar Industry 
Researchers have found that there are 230 million prescriptions for antidepressants now filled every year, making them the third most common prescription medication taken in the United States.
The treatment of anxiety and depression is now a $9.9 billion dollar industry.
With statistics like this, one has to question the true motives of the corporations who are promoting antidepressants. Has corporate greed become more important than actually helping people who are struggling? This is a very important issue that many physicians are now considering.
The Serious Side Effects of Medications
There are many adverse side-effects with taking medications. Some of the long-term side effects that have been reported with antidepressants include mental numbness, agitation, insomnia, sexual dysfunction, weight gain, esophageal and stomach bleeding, movement disorders, improper bone development, heart attacks, breast cancer and even dental cavities. 
With anti-anxiety medications, there are also substantial risks with regular use. Some of these include  drowsiness, clumsiness, slow reflexes, lack of energy, slurred speech, confusion and disorientation, dizziness and light-headedness, impaired thinking and judgment, memory loss and forgetfulness, nausea and upset stomach, blurred or double vision, depression, higher suicide risk, risk of more driving accidents, increased drug dependence  and problems with drug withdrawal (http://www.helpguide.org).
Any of these side-effects could negatively affect your health. Although there have been many research studies done in an effort to promote medications, we have not done enough long-term studies to determine the long-term effects of these medications on your future well-being.
Greater Risks Recently Found
Antidepressants known as SSRI's (selective serotonin reuptake inhibitors) have recently been shown to increase your risk of developing bipolar depression, according to the medical journalist and Pulitzer Prize nominee Robert Whittager.
Whittager reports that anywhere from 25 to 50 percent of children who take an antidepressant for five years convert to having bipolar illness. This is a huge issue and one that has clearly not been addressed by most physicians and psychiatrists.
Long-term studies also indicate that of people with major depression, only about 15 percent that are treated with an antidepressant go into remission and stay well for a long period of time. The remaining 85 percent start having continuing relapses and become chronically depressed (www.mercola.com).
Why the JoyIAM Process Far Surpasses Medications
JoyIAM offers a natural alternative to medications. It utilizes your body's natural way of releasing emotional pain and brings you back in touch with your true, authentic self.
JoyIAM offers many distinct advantages over taking medication. Some of these include:
It releases the tension in your body, so that you naturally feel calm, peaceful and relaxed.
When practiced over time, it gives you joy, aliveness and vitality rather than mental numbness.
It creates no drug dependence and it has no negative side effects.
It allows you to resolve family issues that have been going on for many years.
It helps you become more happy, joyful and light-hearted over time, rather than having on-going relapses and taking even more medications.
It teaches you how to have healthy, happy relationships, so that you feel connected and fulfilled emotionally.
It gives you the opportunity to face your issues as they arise and overcome them.
It helps you learn important life lessons that allow you to mature into a healthy, compassionate human being.
It allows you to laugh and have fun on a daily basis.
It brings back your child-like wonder and play.
It supports you in fulfilling your purpose in the world and gives you a natural joy and satisfaction from doing that.
It gives your children and grandchildren a legacy of unconditional love, laughter and family togetherness.
Leave a Comment or a Question
I'd love to hear your comments and questions.
Have you experienced anything like this in your life?
What would you like to hear more about?
Sign Up Today to Receive Kari's Future Blog Posts
If you have enjoyed this post, you can sign up today to receive Kari's future posts in your email. Just fill in your name and e-mail address in the blue and white box on the upper right column above Kari's picture and we'll be very happy to notify you when the next post is ready!
More Information:
For more information, you may also want to read some of Kari's other posts:
The Shocking Statistics on Anxiety and Depression
The JoyIAm Integrated Psychotherapy Process
50 Long-Term Benefits of the JoyIAm Process
How to Practice the JoyIAm Process
Conquer Anxiety through Personal Power
100 Best Psychology/Self-Help Books