Welcome!
Thank you for visiting my website! I'm so glad you're here.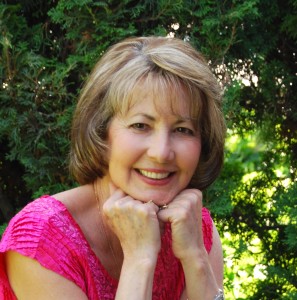 I'm Kari Joys! I'm a counselor and psychotherapist in Spokane, Washington. I've been doing counseling and psychotherapy for over 30 years, and after all this time, I still LOVE working with people like you who truly want to grow!
If you'd like to know more about me and my background, click on About Kari and you'll be taken to a page that tells you more about that.
Counseling and Psychotherapy
I work with many different issues, but particularly stress, anxiety, depression, abuse issues and dysfunctional family issues, as well as couples, marriage, divorce or family issues.
I believe that everyone deserves to know what it takes to live a healthy, happy life. I provide that by helping beautiful people like you overcome challenging emotional issues and transform them into joy, self-esteem, inner peace, and light-heartedness!
If you'd like to know more about specific issues I work with, look at the menu bar at the very top of this page. When you click on Counseling or Psychotherapy and scroll down, you'll see the individual issues listed. Just click on the one you are interested in.
Schedule an Appointment
I'd love to work with you! I do have openings right now. If you'd like to schedule an appointment, just call my office at 509-534-7374 and I'll definitely get back to you within 24 hours.
FREE Consultation
If you're interested in counseling, but you're not sure for some reason, I do provide a FREE half-hour consultation where you can come and visit my office and ask me any questions you would like. That gives you a chance to see whether you and I would be a good fit for doing counseling or therapy together.
If you'd like to schedule that FREE consultation, just call my office at 509-534-7374 and I'll definitely get back to you within 24 hours.
Overcome Your Issues Naturally
One of my specialties is that I believe in helping people learn the skills to overcome their issues naturally whenever possible, rather than taking medications. I have had great success over the years with helping people learn the skills it takes to resolve their issues naturally.
If you are experiencing anxiety or depression and you don't know what to do, don't worry! I can show you what it takes to overcome them naturally.
Getting off of Your Current Medications
If you are currently taking medications and you'd like to get off them, I definitely DON'T want you to quit immediately! If you're on medications right now, it's crucially important that we work together with your physician to cut them down very gradually if your physician is okay with that.
It can be very dangerous to cut your medications down too quickly. Please value your life and proceed with caution, so that you don't do any harm to yourself or the people you love.
FREE Book
I've got a new book that I'd love to share with you. It's called Release Your Anxiety and Depression Naturally, How to Become Radiant, Authentic and Joyful. It's available immediately. You can learn more it that by Clicking Here!
Weekly Blog
I also write a weekly blog that I think you'll find helpful. You can check it out by clicking on Kari's Blog. There are many different categories of topics there that you will find helpful. Just scroll down the page on your right to see the list of categories that are available.
Social Media
You can also follow me on Twitter, Facebook, LinkedIn or Pinterest. Just click on the icons over to the right of this page and they'll take you to those websites.
Thank you so much!
Thanks again for visiting my website! It's very nice to meet you. I hope you have a beautiful day!