Anxiety and depression have become major issues in our 21st century American culture. According to the National Institute of Mental Health, 56 million Americans, or approximately 25% of adults over the age of 18, suffer from anxiety or depression in a given year (http://www.nimh.nih.gov).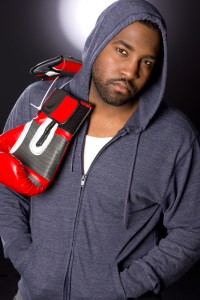 Please consider these important facts for a moment:
Approximately 40 million American adults ages 18 and older, or about 18.1 percent of people in this age group in a given year, have an Anxiety Disorder.
Major Depressive Disorder affects approximately 14.8 million American adults, or about 6.7 percent of the U.S. population age 18 and older in a given year.
Dysthymic disorder (a less severe depression) affects approximately 1.5 percent of the U.S. population age 18 and older in a given year. This figure translates to about 3.3 million American adults.
Major Depressive Disorder is the leading cause of disability in the U.S. for ages 15-44.
Obviously many people who are anxious or depressed never report it to their physicians, so the numbers are undoubtedly larger than the records actually show.
This means that even if you, yourself, are not dealing with anxiety or depression, that at least one out of every four people you know is battling each day with these issues.
Many people are so depressed that they are not even able to work.
Sadly, with these kinds of numbers facing us, the issue of anxiety and depression is no longer something we can hide or ignore. Obviously something needs to be done to deal with this important issue!
Leave a Comment or a Question
I'd love to hear your comments and questions.
Have you experienced anxiety or depression?
Do you have friends or family that are dealing with these issues?
What are your ideas about possible solutions?
What would you like to hear more about?
More Information:
For more information, you may also want to read some of my other posts:
Conquer Anxiety Through Personal Power
Stay Stress-Free and Light-Hearted During Tough Times
10 Tips to Reduce Your Stress With Change
100 Best Psychology/Self-Help Books