The secret to the JoyIAm Process is simple. By helping you learn to identify, express and release your natural feelings, it takes you to the root of your emotional issues and helps you to permanently resolve and release them.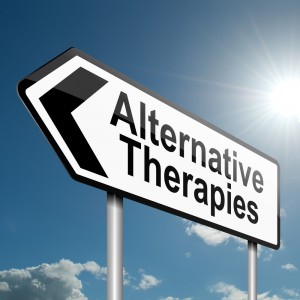 The JoyIAm Process is natural; it's safe; it's effective; and most importantly, it starts to work immediately.
7 Common Approaches to Psychotherapy
There are 7 common approaches to psychotherapy available today:
Antidepressant Medications
Behavioral Therapy
Cognitive Restructuring
Positive Psychology
Mindfulness Therapy
Emotional Healing
The JoyIAm Process
Let's discuss them one at a time.
Antidepressant Medications
Antidepressant medications are most commonly prescribed to people who struggle with stress, anxiety, depression or other emotional issues. Current psychological research shows that antidepressant medications temporarily help about one third of the people who take them, but the deeper issues are not resolved. When you stop taking the pills, you will generally be faced with the same symptoms you had when you started.
As mentioned previously, antidepressant medications also have many long-term side effects that can cause serious damage to your physical health and well-being. Some of the adverse side effects that have been reported include mental numbness, agitation, insomnia, sexual dysfunction, weight gain, esophageal and stomach bleeding, movement disorders, improper bone development, heart attacks, breast cancer and even dental cavities. 
Behavioral Therapy
Behavioral therapy is often utilized in conjunction with antidepressants. It proposes that by changing your behaviors, like exercising regularly, changing your diet, regulating your sleep, taking up yoga, finding a hobby or getting regular massages, you can release your emotional symptoms.
Although changing your behaviors can make a positive difference on the surface of your life, the root causes of your issues and symptoms are clearly not addressed. You may experience a temporary decrease of symptoms, but the underlying feelings and issues will still be there.
Cognitive Restructuring
Cognitive Restructuring helps you change your negative thoughts and attitudes so that you can approach the world more positively.  The process of changing your negative thoughts is definitely helpful when you practice it regularly and consistently, but it doesn't heal the underlying causes of your emotional issues. If you don't resolve the root causes of your issues, you will generally slip back into your old, negative patterns over time.
Positive Psychology
Positive Psychology is based on scientific studies that point to specific values and behaviors that can strongly impact our happiness. It helps you develop positive thinking, optimism, gratitude, caring, developing your strengths and virtues, pursuing your goals in life, good nutrition, regular exercise, healthy relationships and a personal spirituality in order to improve your life.
Positive psychology is wonderful if you are at a point where you are able to focus on those healthy values and behaviors. It doesn't, however, offer skills and tools for the unfortunate people who are emotionally damaged, overwhelmed or stuck in their negative family patterns.
Mindfulness Therapy
Through regular daily meditation, Mindfulness Therapy encourages you to focus on your breath and your body. It helps you to notice your thoughts, but not to judge them, and to live in the present moment. By becoming aware of your thoughts, Mindfulness Therapy promotes that you can stop your reactions to the stressors in your life, rather than letting them control you.
Mindfulness therapy works beautifully when it is utilized in conjunction with the JoyIAm Process, but it doesn't provide emotional resolution or healthy guidance for people who are overcoming severe dysfunctional and abusive family situations.
Emotional Healing
Emotional Healing includes a number of affective therapies like Primal Therapy, Gestalt, Hypnosis, Breathwork and EMDR that go to the root of your emotional issues. Through getting in touch with your deeper feelings and emotions, Emotional Healing supports you to resolve and release them.
Emotional Healing can be very powerful when it is utilized appropriately. It helps you understand where your issues originated, so that you can learn to release them from deep inside yourself.
Emotional Healing has been misunderstood in psychological circles in the past because so many people got stuck in the process of healing emotionally and never learned the appropriate skills to resolve and release their symptoms.
When you learn to practice Emotional Healing effectively, it becomes an incredible gift that allows you to access the essence of the beautiful person you really are deep down inside.
The JoyIAm Process
The JoyIAm Process incorporates Behavioral Therapy, Cognitive Restructuring, Positive Psychology, Mindfulness Therapy and Emotional Healing into an integrated therapeutic approach. By utilizing the best of all of the current therapies, the JoyIAm Process helps you to become the healthy, authentic person you have always wanted to be.
Because it begins with a simple, streamlined approach to Emotional Healing and then incorporates the other therapies as they are appropriate, the JoyIAm Process brings about a more total transformation than any of the others do individually.
The JoyIAm Process also equips you with healthy living skills that facilitate a healthy approach to life. By focusing on skills for achieving emotional health, the JoyIAm Process greatly accelerates your journey to emotional health and happiness.
The JoyIAm Process does require regular, consistent practice when you first begin, but the payoff far exceeds the effort involved. I know you'll feel tremendously relieved to finally release the symptoms and issues you have carried for a lifetime.
As you become more experienced with healthy emotional responses through practicing the JoyIAm Process, your attitude, your well-being, your happiness, your relationships, your career, your finances and everything in your life will naturally transform!
Leave a Comment or a Question
I'd love to hear your comments and questions.
What would you like to hear more about?
Sign Up Today to Receive Kari's Future Blog Posts
If you have enjoyed this post, you can sign up today to receive Kari's future posts in your email. Just fill in your name and e-mail address in the blue and white box on the upper right column above Kari's picture and we'll be very happy to notify you when the next post is ready!
More Information
For more information, you may also enjoy reading some of Kari's other Blog Posts like:
50 Long-Term Benefits of the JoyIAm Process
How to Practice the JoyIAm Process
Conquer Anxiety through Personal Power