One of the most hurtful comments you can make to a sexual abuse survivor is "It happened a long time ago–Get over it!" Most survivors would love to be free of the deep emotional pain of sexual abuse, but they simply don't how to get there.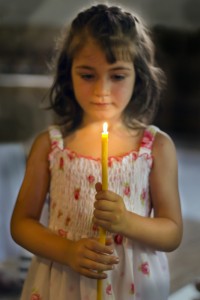 Some survivors describe their abuse as 'soul murder.' They describe feeling like something precious was lost from deep inside of them. They report that their bodies were not affected as deeply as their souls.
Long-Term Effects of Child Sexual Abuse
The long-term effects of child sexual abuse often include:
numerous long-term health issues
low self-esteem and self worth
depression or anxiety
flash-backs of the abuse
addiction to drugs or alcohol
anorexia, bulimia or weight issues
difficulty with relationships
marriage or parenting problems
hating sex or promiscuity
career challenges
prostitution
suicide or suicidal thoughts, feelings and attempts
These and many other issues can torment a sexual abuse survivor for a lifetime when they are not dealt with and released.
Sexual Abuse Recovery
If you are a survivor of child sexual abuse, recovering from that abuse is a challenging, yet very freeing experience. It can feel scary momentarily, because it requires trusting someone enough to support you while you face the ugly memories of abuse. The good news is that by facing the truth, you can also free yourself of the long-term effects the abuse has had on your life.
Through Emotional Healing, you can allow yourself to feel the feelings you have denied and express what you were not able to express when it happened. You can be as angry or as sad as you need to be. With Emotional Healing, you just keep expressing your honest feelings until they naturally release and you come back to a feeling of inner peace and light-heartedness.
Expressing the feelings of sexual abuse is not a one-time experience. You'll have to express them again and again, until eventually they just don't come up anymore. Along with the actual memories of the abuse, there are also other feelings you'll need to release about how the abuse has affected your life.
It feels wonderful to finally get it at a gut level that the abuse was not your fault! Perpetrators prey on children who need love and attention, and children are too small and inexperienced to protect themselves. Eventually you will realize that you were just an innocent child who was manipulated and abused.
Happiness and Inner Peace are Possible!
Although it takes time and effort to resolve sexual abuse issues, the freedom to be your self is well worth any amount of time you spend getting there. When you finally feel like a normal, healthy human being, you'll be so very grateful that you took the time to work through your sexual abuse issues!
Leave a Comment or a Question
I'd love to hear your comments and questions.
Have you experienced anything like this in your life?
What would you like to hear more about?
Sign Up Today to Receive Kari's Future Blog Posts
If you have enjoyed this post, you can sign up today to receive Kari's future posts in your email. Just fill in your name and e-mail address in the blue and white box on the upper right column above Kari's picture and we'll be very happy to notify you when the next post is ready!
More information
You may also enjoy reading some of Kari's other Blog posts, like:
Why does Emotional Healing Transform Your Life?
50 Long-Term Benefits of Emotional Healing
Conquer Anxiety Through Personal Power