As a psychotherapist, I've found that it's very important to support my clients in developing a spiritual connection. When you're working to heal the past, there are always days where you really need help and guidance and there isn't anyone available on the human level to give you exactly what you need.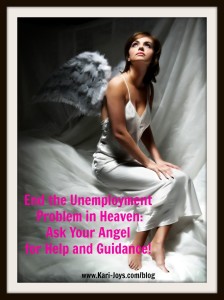 You can develop your spiritual connection in many ways. Praying for help and guidance always works great, in whatever spiritual tradition you are in.
One of my favorite ways to pray for spiritual help is to ask my angels for help and guidance. Remembering to ask my angels for help has gotten me though many challenging times in my life. Hearing my angel's guidance always feels like an incredible blessing to me.
Who Are the Angels?
Angels are messengers of God's incredible, unconditional love for us. They are sent by God to help us and guide us whenever we remember to ask for their help.