No matter where we grew up, who are parents were, who we've been in relationship with or who we've worked for, all of us have had some version of 'The Legend of the Lousy Bastard' in our lives.
'That lousy bastard' undoubtedly hurt us, betrayed us, used us, abused us, overpowered us or abandoned us in the middle of some horrific time or situation in our lives.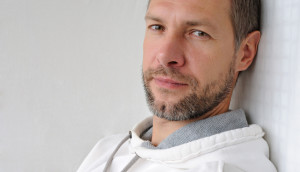 In our personal legend, 'that bastard' generally didn't listen, didn't care, didn't try, wasn't honest, wasn't fair, wasn't trustworthy or wasn't kind. He or she didn't validate us, acknowledge our right to be human, or give us the love and respect we so desperately needed at that time.
Our 'lousy bastard' may have been male or female, young or old, rich or poor, smart or stupid, but whoever or whatever he or she was in the world, he or she obviously never treated us the way we deserved to be treated.