As a psychotherapist, I regularly hear clients tell me they don't want to cry. Many clients believe that by simply talking about the challenges in their lives, things will improve somehow.
When I hear a client say she (or he) doesn't want to cry, I know my job for the moment is to help her feel safe and comfortable. I want to help her open up and express her feelings, in whatever way those feelings need to be expressed.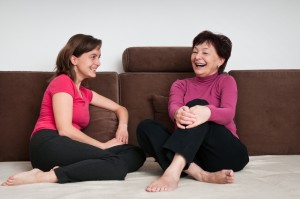 But even though I can't tell my client what she (or he) is not ready to hear, I know in my heart that when I help her express her true feelings, her honest expression will almost always lead to laughter.