Finding a safe place to express your honest feelings can sometimes be challenging.
You can do it through finding a counselor or psychotherapist that you trust, through developing a deep friendship with someone in your life, or you can learn to express your feelings in your own journal.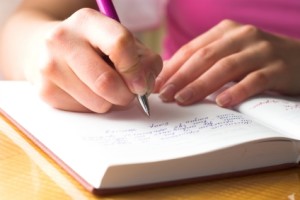 Any way of releasing your feelings is good, so long as you don't express them in negative ways that hurt someone else. But when no one else is available to support you, the one thing you can always do is write in your own journal.
Your Personal Journal
The good news about writing in your own personal journal is that you can literally say anything you want. You don't have to censor what you say at all. Whether you write in a spiral notebook or on your computer, your personal journal is for you alone.