Gratitude is a very important part of being a healthy, happy person. When we learn to be genuinely grateful, it opens the door for more happiness and prosperity to come into our lives.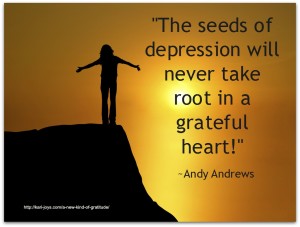 It's important to be grateful not just for the basic things in our lives, like health, family and job; but also for the more specific moments that are really special to us, like a good talk with a dear friend, a new inspiring insight or a refreshing walk on a beautiful day.
Gratitude for Our Challenges
Being thankful for what we've already received is wonderful, of course, but often we forget to also be grateful for our challenges. Our challenges are the learning tools that help us grow into bigger, better human beings.