Children need to feel safe in naturally expressing their feelings and needs. They need to know that there is at least one adult in the world who genuinely cares for their well being and is willing to make the child a priority.
When a child feels free to express feelings and needs and he is met with patience, kindness, encouragement and support, the child naturally feels safe and secure to learn and grow and express himself openly in the world.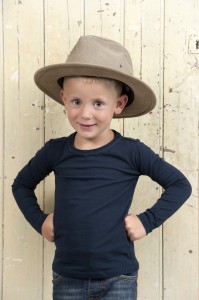 But when a child is verbally or emotionally abused and he experiences disapproval for expressing feelings and needs, that natural vitality and energy of life has to be repressed and shut down. This can easily result in depression, anxiety or negative, acting-out behavior, which often leads to a life-long pattern.