Welcome!
I'm so happy you are here! It takes courage to face your issues and decide that you are ready to make changes in your life!
The JoyIAm Process
I'm thrilled that you want to learn more about the JoyIAm Heart-Centered Process for Integrative Psychotherapy.The JoyIAm Process will transform your stress, anxiety, depression or abuse issues into joy, self-esteem, inner peace and light-heartedness.
It's a remarkable process that utilizes your body's natural way of releasing emotional pain and bringing you back to a feeling of joy, light-heartedness and inner peace.
Here are some videos you may find helpful:
Overcome Anxiety and Depression Naturally
 Why Do I Have Anxiety or Depression?
Letting Go of the Past
The JoyIAm Game
We are also in the process of creating an educational game for mobile devices (i-Pad, i-Phone, Android Devices, Kindle Fire).
The JoyIAm Game is a delightful opportunity for everyone to grow and shine! It's designed to provide fun and entertainment while helping players learn about natural ways of overcoming mental, emotional and psychological issues.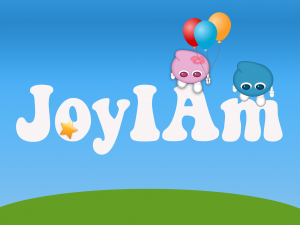 Our mission is to bring more love, joy, peace, hope, laughter, kindness, understanding and personal growth to planet earth.
The game is in process. Be sure to get on Kari's mailing list to receive regular updates.
For More Information
For more information, you may also want to read some of Kari's Blog Posts:
The JoyIAm Integrated Psychotherapy Process
50 Long-Term Benefits of the JoyIAm Process
Why the JoyIAm Process Far Surpasses Medications