The JoyIAm Process is an alternative treatment for stress, anxiety, depression or poor self esteem that brings you back in touch with your true, authentic self. It utilizes your body's natural way of releasing the emotional pain from difficult experiences in your life.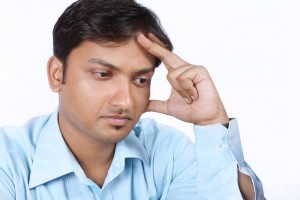 The JoyIAm Process involves learning to identify, express and release your feelings, so that you naturally come back to love and peace inside yourself. Usually it begins with getting in touch with tears or anger that you've been holding back and often it ends with laughing and having fun.
7 Steps for Practicing the JoyIAm Process
The JoyIAm Process involves releasing the emotional pain in your life and replacing it with unconditional love and acceptance. There are 7 essential elements:
1.      Face the reality of what happened in your life that caused your symptoms of stress, anxiety, depression or poor self esteem that trouble you today.
What was difficult or painful in your life? Did you experience trauma, abandonment, abuse or neglect? Did your parents encourage you to express your feelings when you were sad, scared, hurt or angry?
2.     Express and release the feelings from those negative life experiences consistently over time until the feelings simply don't come up anymore.
Whether you write in your journal, talk to a trusted friend or go to therapy, you will need to find a healthy way to consistently express and release your feelings from the painful experiences of your past. These feelings often get triggered through present day relationships or negative experiences that are happening today.
3.     As your adult self, imagine loving the little child within who was hurt or damaged by the painful experiences in your life.
The unconscious mind has no time and space. Therefore, when you love the little child within you today, your love actually heals that little child just the same as if you had been loved unconditionally when those painful experiences first happened.
4.     Change your negative thoughts, beliefs and expectations to positive ones.
The negative thoughts, beliefs and expectations you have today are the result of your past negative experiences. Part of the clean-up you will need to do with the JoyIAm Process is to change those negative thoughts, beliefs and expectations to positive ones, so that you can create a happy, healthy life for yourself today.  
5.     Learn to express your feelings in healthy ways with people in your present life.
It's very important to learn to express your everyday feelings with love and respect to the people you encounter today. When you express your feelings respectfully and you each listen and care about other people's feelings, your relationships will become much more happy and fulfilling. By communicating respectfully, you'll also learn healthy ways to resolve any conflict that occurs with win/win resolution.
6.     Practice laughing regularly.
Laughter is very healing. The JoyIAm Process will naturally get you laughing again. By making laughter a regular part of your days, you learn to let go of the heaviness of life and find the child-like joy inside. 
7.     Imagine having a happy, healthy life for five minutes every day. 
It's crucial that you spend time on a regular basis imagining a life that is happy and fulfilling. By doing that, you give your unconscious mind a road map for where you want to go. It's very fun to watch how the Universe takes your information and brings about the good things you have been visualizing.
Time and Practice
It's true that the JoyIAm Process does take time and practice, but the rewards of doing it will literally change your life forever!
I love the words of Maya Angelou when she said, "We delight in the beauty of the butterfly, but rarely admit the changes it has gone through to achieve that beauty."
I know that with a little practice and patience, your life could be so much better than it is today. Just try it and watch the amazing changes that happen!
Leave a Comment or a Question
I'd love to hear your comments and questions.
Have you experienced anything like this in your life?
What would you like to hear more about?
More Information:
For more information, you may also want to read some of my other posts:
The JoyIAm Integrated Psychotherapy Process
50 Long-Term Benefits of the JoyIAm Process
Why the JoyIAm Process Far Surpasses Medications
The Shocking Statistics on Anxiety and Depression
100 Best Psychology/Self-Help Books