Learning the skills of Emotional Healing can be very valuable if you want to be a healthy, happy person.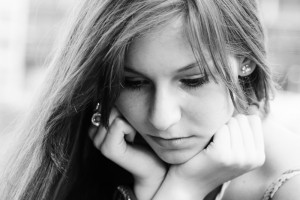 But like anything else that is valuable and precious, it can be difficult to know where to start when you're doing something you haven't done before.
What is Emotional Healing?
Emotional Healing is an alternative therapy method that brings you back in touch with your true, authentic self. It involves learning how to identify, express and release your feelings so that you naturally come back to a feeling of love and inner peace. Often it begins with getting in touch with tears or anger that you've been holding back and generally it ends with laughing and having fun!
Emotional Healing also involves learning healthy living skills that were not available to you when you were growing up. The field of Psychology has discovered many amazing tools and skills in the last 30 years. These skills can benefit your life tremendously if you simply learn and practice them on a regular basis. Over time they will become a natural part of your life.
10 Tips for Beginning with Emotional Healing
I remember clearly how difficult Emotional Healing was for me when I first started. For that reason, I've put together 10 simple tips to make your journey to Emotional Health easier:
Begin by crying when you need to cry.
Begin by expressing what you honestly feel with compassionate people in your life or by writing in your own journal.
Begin by telling your story to safe people that you trust.
Begin by saying "No!" when someone wants to abuse you or take advantage of you.
Begin by loving that sweet little child within you who was hurt, neglected or abused 'way back when.'
Begin by looking in the mirror and saying, "I love you!" to the beautiful person you see there.
Begin by finding little things to laugh about in your life.
Begin by joining a support group and building a support system of people who love you unconditionally.
Begin by practicing daily gratitude for everything that's beautiful and loving in your life.
Begin by spending five minutes every day imagining yourself already having a life you love!
Changing Over Time
Practice these tips on a daily basis! When you do, you'll get to personally experience how much better you feel by living your life honestly and sincerely. Emotional Healing is simple and beautiful and it benefits every part of your life!
Leave a Comment or a Question
I'd love to hear your comments and questions.
Have you tried Emotional Healing before? I'd love to hear about how it has affected your life!
What would you like to hear more about?
Sign Up Today to Receive Kari's Future Blog Posts
If you have enjoyed this post, you can sign up today to receive Kari's future posts in your email. Just fill in your name and e-mail address in the blue and white box on the upper-right column above Kari's picture.  We'll be very happy to notify you when the next post is ready!
More Information:
For more information, you may also want to read some of Kari's other blog posts:
How to Practice Emotional Healing
Why Emotional Healing Far Surpasses Medication
10 Simple Ways to Love Yourself
Why Does Emotional Healing Transform Your Life?
50 Long-Term Benefits of Emotional Healing
100 Best Psychology/Self-Help Books