You'll find that Emotional Healing often brings about an inner battle between your ego and your spirit. Your ego doesn't want to lose control of your life, but your spirit wants you to be strong and free.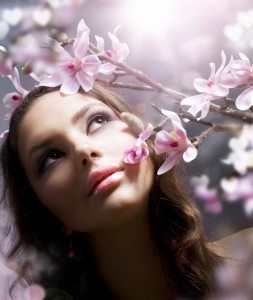 Sometimes in your healing journey you'll feel the pull of your ego and other times you'll hear the call of your spirit.
Defining Ego and Spirit
Your ego is your false personality that has developed as a result of your emotional hurts and wounds. It has established a way of surviving that is based on protecting yourself and being ready at any moment for more hurt and pain. Your ego always wants to stay safe, so it keeps you in old familiar patterns to protect you from being hurt over and over again.
Your spirit, on the other hand, is the part of you that wants to shake off the past and reach for the stars. Your spirit wants you to follow your heart and accomplish great things in life. It doesn't like being stuck in the mud and it's very happy and excited when you find a way to get unstuck.
The On-Going Battle Between Your Ego and Your Spirit
Emotional Healing is a process of releasing emotional pain regularly over a period of time, until the pain simply doesn't come up anymore. That requires an ongoing dedication on your part to working through the issues and triggers that arise in your life. But sometimes, when uncomfortable new feelings come up to be healed, it becomes very easy to fall back into your ego's old unhealthy patterns.
When you face unusually challenging issues in your healing process, your ego can sometimes be especially tricky. Sometimes it will make you honestly believe that you've already done enough healing and that now you can move on to bigger and better things in your life. When that happens, it's helpful to consider that you may be hiding behind your ego's defenses, rather than staying true to your spirit and processing your real feelings.
Your Spirit Always Brings Joy and Inner Peace
Remember that your spirit always wants you to reach for the stars and be all that you can be in the world. It's only by staying connected to your spirit and doing consistent Emotional Healing that you'll be able to achieve inner peace. You'll know when you've completed your healing process, because you'll be living regularly with joy, inner peace and light-heartedness.
Leave a Comment or a Question
I'd love to hear your comments and questions.
Have you experienced anything like this in your life?
What would you like to hear more about?
Sign Up Today to Receive Kari's Future Blog Posts
If you have enjoyed this post, you can sign up today to receive Kari's future posts in your email. Just fill in your name and e-mail address in the blue and white box on the upper right column above Kari's picture and we'll be very happy to notify you when the next post is ready!
More Information:
For more information, you may also want to read some of Kari's other posts:
How to Practice Emotional Healing
Why Emotional Healing Far Surpasses Medication
Why Does Emotional Healing Transform Your Life?
50 Long-Term Benefits of Emotional Healing
100 Best Psychology/Self-Help Books