Relationships are the school of life. Through our everyday relationships, we discover our own capacity to love and be loved.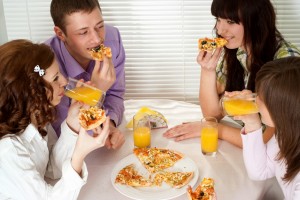 When our relationships feel loving and supportive, our lives feel rich and blessed. But when we struggle with challenging relationship issues, we can sometimes feel hopeless and discouraged, like giving up on life or running away from it all.
It's Not Your Fault!
If your original family was not emotionally healthy, you may not even know what a healthy relationship would be. You probably feel confused and wonder what you're doing wrong, because you simply didn't have the role modeling to know what is healthy and appropriate in relationships.
It's not your fault if you didn't receive the love and guidance to know what is healthy or unhealthy in relationships. There are millions of other people just like you who are struggling with the same difficult issues. The good news is that it's never too late to learn. You can absolutely learn what it takes to have loving, healthy relationships, if you're willing to learn and grow emotionally.
A Healthy Relationship
Having a healthy relationship becomes simple and clear when you are an emotionally healthy person yourself. Emotionally healthy people naturally give love from their hearts, which always brings love back to them.
Healthy relationships have many important qualities, for example:
•    Demonstrate mutual love, respect and kindness
•    Are honest, real and authentic
•    Have each others well-being at heart
•    Show genuine appreciation for each others strengths and good qualities
•    Are happy for each others joy and sad for each others pain
•    Support each others goals and endeavors
•    Have healthy communication
•    Are willing to agree to disagree
•    Make requests for what each person wants or needs
•    Are willing to negotiate differences
•    Practice win/win conflict resolution
•    Are playful, fun and light-hearted
Healthy people don't always agree, because they know it's normal for everyone to see the world through their own eyes. What they learn to do is to communicate their feelings with love and respect, listen to each others feelings, make sincere requests of each other and negotiate differences to find win/win solutions that are good for everyone.
Perfection is Not Required!
You don't have to be perfect to have loving, healthy relationships. You just need to have a sincere desire to treat others the way you want to be treated and a willingness to learn and grow along the way. Very few people learned how to have healthy relationships from their own parents. Most of us have to be willing to make mistakes and learn from them.
If you have a strong desire to have healthier, happier relationships, there is definitely something you can do about it. By resolving your own emotional issues, your relationships with others will naturally get better. Even if the people in your current life choose not to grow, you can always learn to create a happy, fulfilling life yourself with healthy people who love you and support you for who you really are.
7 Tips for Finding Loving, Supportive Relationships
There are many things you can do to find more love and support in your life. Here are some that you can begin to practice right now:
Practice Emotional Healing to release any negative feelings and experiences that keep you from being open and loving to the people in your life.
Learn healthy communication skills and win/win conflict resolution
Learn to be kind, positive and supportive to anyone you encounter on a daily basis.
Practice unexpected kindness with people you would like to know better.
Reach out and invite someone to get together for coffee, or lunch, or maybe a walk in the park.
Have a barbecue or a game night at your house and invite several people to come who you would like to know better.
Share your sense of humor daily and regularly find things to laugh about.
You'll feel more peaceful and contented when you have unconditional love and support in your daily life. You'll have more laughter and fun. You'll love the feeling of safety and belonging that comes from family and friends who genuinely have your well-being at heart.
Leave a Comment or a Question
I'd love to hear your comments and questions.
Do you struggle with finding or sustaining healthy relationships in your life?
What would you like to hear more about?
Sign Up Today to Receive Kari's Future Blog Posts
If you have enjoyed this post, you can sign up today to receive Kari's future posts in your email. Just fill in your name and e-mail address in the blue and white box on the right and we'll be very happy to notify you when the next post is ready!
More Information
For more information, you may also want to read:
Replace Isolation and Loneliness with Healthy Connections
The Surprising Health Benefits of Laughter
The Verbally Abusive Relationship