Divorce Counseling
Sometimes the emotional damage in a marriage has been too great, or sometimes one partner in the marriage is simply ready to move on with their life. When that happens, there is often a great deal of emotional pain.
Often, it becomes necessary to do Divorce Counseling to grieve the loss of your marriage while also learning skills for surviving alone. Kari Joys has counseled many people through this difficult process. She understands what it takes to help you heal and get back on your feet again.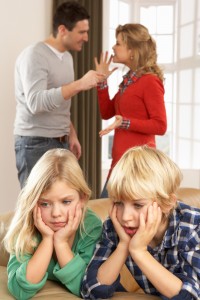 Making Your Children a Priority in Your Divorce
When there are children involved, you will need to learn how to set aside your own conflicts for the long-term well being of your children. Kari Joys understands how hard that can be, but she also knows that even though you may feel angry and hurt, you definitely don't want your children to have to go through what you are going through. Kari will teach you and your partner skills for healing your own emotional pain and making your children a priority.
Schedule a Counseling Session in Spokane!
Kari Joys will help you move through your divorce as quickly and easily as you possibly can. She'll also guide you to heal the areas of our life that need to be healed so that you can have a happy, healthy future.
Kari Joys' office is based in Spokane, Washington. When you are ready to schedule, click on Schedule to contact Kari directly. If you're not able to work with Kari personally, click on Store to learn more about Kari's available products. Kari's Emotional Healing could literally save you months and years of traditional counseling.
If you would like counseling for Couples, Marriage, Family, or Divorce, please click on the specific links. If you want psychotherapy for Stress, Anxiety, Depression, or Abuse Issues, please click on those. If you'd like to learn more about Emotional Healing, EMDR or the Yuen Method, you can also click on those pages.
More Information:
For more information, you may also enjoy reading some of Kari's Blog posts;
10 Simple Ways to Love Yourself
The Verbally Abusive Relationship
21 Questions to Avoid a Painful Divorce
A Marriage Counselor's 10 Best Tips
Help the Man You Love Express His Feelings
100 Best Psychology/Self-Help Books