Psychotherapy or Counseling
If you're ready to make positive changes in your life, Kari Joys MS can assist you in releasing your stress, your anxiety, your depression, your abuse issues or your poor self esteem!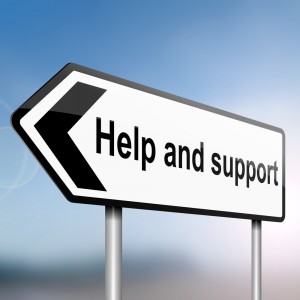 Psychotherapy or Counseling is a Gift You Give Yourself
What a wonderful gift we have today to have the opportunity to to heal the past and create better lives for ourselves! So often we're so busy whining and complaining about how unfortunate we are and how hard it is to do the work it takes to heal, that we forget to be grateful for the amazing opportunity we have been given.
We are the first generation in history that actually has the opportunity to change our lives. Our parents and grandparents had to simply live with whatever situations they were born into. If they were abused as children, if they felt depressed or anxious, or if they had stress or poor self esteem, they simply had to make the best of it.
The Amazing Opportunity to Transform Your Life
But now, for the first time in the history of life on this planet, we have the amazing opportunity to transform our lives by simply choosing to take the time and energy to heal. By utilizing the tools learned in the field of Psychology in the past thirty years, we can overcome our genetics, our family upbringing, our traumas, and our unhappy marriages to create happy, successful lives for ourselves.
We now have the tools to overcome stress, anxiety, depression, poor self esteem or abuse issues. With willingness and persistence, we can create better relationships, happier marriages and healthier families.
Imagine that psychotherapy is simply a doorway in your life that you can walk through any time you choose to. If there are issues you want to resolve, you simply have to make the choice to spend the time it takes to heal. It's true that you may feel a little uncomfortable at times, but it's never as challenging or overwhelming as you think it's going to be. If you are determined and persistent, with Kari's help and guidance you can absolutely find a way to heal your life!
Psychotherapy or Counseling with Kari Joys
Kari Joys has been a psychotherapist since her early twenties. From the first day she began her work,she knew she had come home to her true purpose in life. She found that working with people who were willing to create new and better lives for themselves was very meaningful and fulfilling.
Still today, Kari considers it a privilege to work with people who are brave enough to face the truth of their lives. When you share the depths of your heart and soul with Kari, she feels honored. Even after many years of experience, Kari still gets an incredible joy out of being a part of your growing and healing process.
Schedule a Session in Spokane!
Kari Joys' office is based in Spokane, Washington. When you are ready to schedule, click on Schedule to contact Kari directly. If you're not able to work with Kari personally, click on Store to learn more about Kari's available products. Kari's Emotional Healing could literally save you months and years of traditional counseling.
If you would like counseling for Couples, Marriage, Family, or Divorce, please click on the specific links. If you want psychotherapy for Stress, Anxiety, Depression, or Abuse Issues, please click on those. If you'd like to learn more about Emotional Healing, EMDR or the Yuen Method, you can also click on those pages.
More Information
For more information, you may also enjoy reading some of Kari's Blog posts like:
The JoyIAm Integrated Psychotherapy Process
50 Long-Term Benefits of the JoyIAm Process
Why the JoyIAm Process Far Surpasses Medications
Conquer Anxiety Through Personal Power
10 Simple Ways to Love Yourself