Schedule a Counseling Session with Kari Joys, MS
Kari Joys is a dynamic catalyst for healing. She has devoted the past thirty years of her life to helping people rise out of emotional and physical pain and live exciting, fulfilling lives! When you have personal sessions with Kari, she will literally wake up your soul to help you remember who you really are.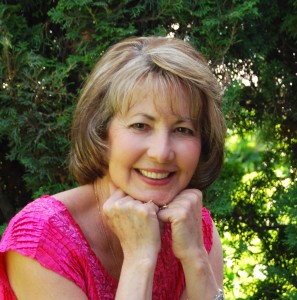 Kari Joys has a gift for identifying blocks and patterns that are keeping you stuck. Kari 's 'JoyIAm Heart-Centered Psychotherapy Process' will reconnect you with your truest self and to your authentic life purpose. By working with Kari, you can clear the baggage of your past and start transforming your life.
Availability
Kari Joys is currently available for one-on-one sessions on a limited basis. Kari sees clients personally in her office in Spokane, Washington, or you can do sessions with her by phone, at 509-534-7374.
Make an Appointment
Please call 509-534-7374 to schedule your appointment. Someone will get back to you within 24 hours.
Directions
The address for Kari Joys' office in Spokane, Washington:
The Center for Creative Change
104 S. Freya
Suite 302 (Red Building)
Spokane, WA 99202
Her office is in the Tapio Office Complex, just off the I-90 Freeway in Spokane, Washington, at the Thor-Freya Exit. The Red Building of the Tapio Office Complex is on Freya Street. It's the last Tapio building before Sprague Avenue.
Insurance
Insurance can only be billed only if you are working with Kari at her office in Spokane. If your insurance company is being billed, you will need to provide complete insurance information at your first meeting. You will also need to pay the co-payment required at each session. You are, of course, completely financially responsible if, for any reason, your insurance company chooses not to pay.