When I was 17 years old, I was asked to give a speech at my high school graduation on the topic of my choice. The topic I chose was "What makes people happy?" I chose that topic because at that time, I wondered if anyone was really happy or if everyone was faking happiness like I was.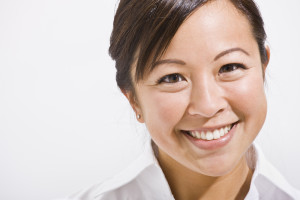 I quoted Ralph Waldo Emerson, Henry David Thorough, Abraham Lincoln and many great philosophers who wrote about happiness down through the ages, but none of them answered my own burning questions. I had no idea at that time that pursuing my own happiness and helping others find happiness would become my life's work.
Positive Psychology and the Happiness Frenzy
According to Psychology Today (www.psychologytoday.com), there is a 'happiness frenzy' going on in bookstores today. Carlin Flora reports that in 2008, there were 4,000 books published on happiness, while only 50 books were released on that topic in 2000.
According to Flora, the most popular class at Harvard University is about Positive Psychology and she writes that 100 other universities offer similar courses. She says there are also numerous workshops offered on happiness throughout the US and that a new profession of 'life coaches' have sprung up all over the country, promising happiness to their prospective clients.
Yet, at the same time, statistics show that as a nation, we are becoming more anxious and more depressed and that more and more people are taking psychotropic medications just to survive their everyday lives.
According to the National Institute of Mental Health, 56 million Americans, or approximately 25% of adults over the age of 18, suffer from anxiety or depression in a given year (http://www.nimh.nih.gov.) and other sources report that there are 230 million prescriptions for antidepressants now filled in the US each year.
The Secret to Happiness
It's obvious that something is missing. With all of our books, and all of our education and all of our technology, why have we not found the secret to happiness? Why are we not living happy lives on a daily basis or teaching our children how to happy?
I believe that we're looking for happiness in all the wrong places. We lead frantic, busy lives trying to make more and more money, so that we can buy more technology and go on more exotic vacations, but we're missing the essential core. 
Creating a Happy Life
I'd like to give that high school speech called "What makes people happy?" again today. I've learned so much about happiness throughout my life.
First of all I learned about a lot of things that don't bring happiness: like new cars, beautiful homes, expensive furniture, fancy weddings and parties or extravagant jewelry and clothing. Although any of those things can add to your momentary pleasure, none of them provide the core essence you need for on-going joy and happiness.
I also learned about deeper things that actually do contribute to true happiness. Some of these include:
Being authentically yourself
Expressing your honest feelings
Loving, appreciating and empowering yourself
Finding inner peace
Having loving, healthy relationships
Developing a spiritual connection
Pursuing what fascinates you in life
Finding your purpose that contributes to the world in a positive way
Authentic Happiness
For me, the essence of authentic happiness is living lightheartedly. That doesn't mean ignoring what's really going on or throwing your cares to the wind. It means facing your issues every day and processing through any feelings that need to be dealt with so that you can authentically live from a deep core of inner peace and lightheartedness.
When you live from inner peace, happiness becomes natural. It's your natural overflow of loving energy that fountains out into the world.
With happiness and lightheartedness, you appreciate the special moments, the love that is shared and the unbelievable beauty that's around you at any given moment. You also notice the funny side of life and spontaneous humor becomes your everyday norm.
Happiness in Life
I believe that true happiness in life comes as a payoff for doing your personal growth. I wrote my book 'Choosing Light-Heartedness' (available at my Store) because I want people to know that happiness and lightheartedness are really possible. When you take the time to heal your emotional issues, there's a natural happiness that comes from deep inside and stays with you for the rest of your life.
When you live with inner peace and happiness, even in the most challenging situations, there are moments of incredible love and beauty.
Leave a Comment or a Question
I'd love to hear your comments and questions.
What do you believe brings true happiness?
What would you like to hear more about?
Sign Up Today to Receive Kari's Future Blog Posts
If you have enjoyed this post, you can sign up today to receive Kari's future posts in your email. Just fill in your name and e-mail address in the blue and white box in the right column and we'll be very happy to notify you when the next post is ready!
More Information:
For more information, you may also want to read some of Kari's other posts:
10 Simple Ways to Love Yourself
How Can I find Healthy, Supportive Relationships?
10 Tips for Creating a Better Life for Yourself
Stay Stress-Free and Light-Hearted During Tough Times