Children need to feel safe in naturally expressing their feelings and needs. They need to know that there is at least one adult in the world who genuinely cares for their well being and is willing to make the child a priority.
When a child feels free to express feelings and needs and he is met with patience, kindness, encouragement and support, the child naturally feels safe and secure to learn and grow and express himself openly in the world.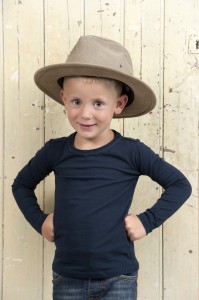 But when a child is verbally or emotionally abused and he experiences disapproval for expressing feelings and needs, that natural vitality and energy of life has to be repressed and shut down. This can easily result in depression, anxiety or negative, acting-out behavior, which often leads to a life-long pattern.
Men and Feelings
In working with both men and women who have never been encouraged to express their feelings and needs, I often feel particularly compassionate towards men who are trying to undo the emotional damage from childhood. Men are often programmed never to admit their feelings and needs.
In our culture, boys generally grow up hearing messages like "Big boys don't cry!" or "Don't be a sissy!" When they show feelings, they are openly shamed or called "Mama's boys." Is it any wonder that these same boys grow up and act out those negative feelings towards the women in their lives?
A Real Life Story
Todd was a friendly young father who came to therapy because his wife had left their marriage. She wanted sole custody of their children. Todd was very distraught when he first arrived, looking shocked and shaken by his wife's unfair accusations.
I began therapy with Emotional Healing, encouraging him to express and release the emotional pain he was feeling. He was very hurt and upset as he described their verbally abusive marriage, where both of them had participated in negative, disrespectful language towards each other.
As he spoke, his eyes welled up with tears that he needed to release, but he was obviously holding them back. When I asked what he was feeling, he said he was very afraid of crying in my presence. I assured him that crying was an important part of the healing process, but he described years of growing up in a tough, male household where men and boys never showed their feelings.
Waking Up to a New Aliveness
Slowly, through several sessions of Emotional Healing, Todd began to understand that it was safe to express his true feelings, even if that meant sobbing like a child. His emotional pain was very touching, because he had held it inside for such a long time. When he finally expressed it and released it, there was a new joy and aliveness in his eyes. It felt like he was waking up to a new and different world.
Todd was delighted to discover that by expressing his real feelings, the tension in his body released and he felt calmer and much more peaceful inside.
Strong and Confident
After a few sessions of Emotional Healing, Todd began to feel stronger and more confident. Soon he reported that he was having wonderful times with his children and that he was feeling much more patient and accepting of them.
Todd realized that he still had a legal battle ahead of him to regain joint custody, but he felt much more confident and capable of his ability to fight that battle.
Leave a Comment or a Question
I'd love to hear your comments and questions.
Have you experienced anything like this in your life?
What would you like to hear more about?
Sign Up Today to Receive Kari's Future Blog Posts
If you have enjoyed this post, you can sign up today to receive Kari's future posts in your email. Just fill in your name and e-mail address in the blue and white box on the upper right column above Kari's picture and we'll be very happy to notify you when the next post is ready!
More Information
For more information, you may also want to read some of Kari's other blog posts:
Help the Man You Love Express His Feelings
The Verbally Abusive Relationship
21 Questions to Avoid a Painful Divorce
A Marriage Counselor's 10 Best Tips