In Emotional Healing and recovery work, emotionally healthy men often feel like they're getting a 'bad rap,' because all they tend to hear about are the negative, hurtful things other men have done.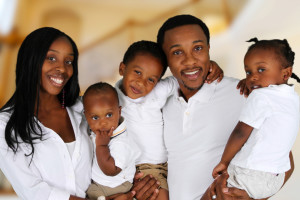 Because men have not been encouraged to express their feelings in our culture, many men in the past have acted out their emotional pain in unhealthy ways, creating pain and suffering for their families and friends. But fortunately there are millions of good men in the world, who truly care about the world and the contribution they are making.
It's important to appreciate these emotionally healthy men in our lives. They make a huge difference to all of us everyday by contributing their kindness and wisdom.
What is a 'Good Man?'
Women often talk about a 'good man' like he's a rare commodity. It's pretty common to hear surprise in a woman's voice when she talks about someone she knows who's a really 'good man!'
So what are the qualities we all admire in 'good men?' They're often the same qualities we admire in good women, it's just that we don't act as surprised when we talk about a good person who's female.
The men we call 'good men' are usually honest, trustworthy, loving, compassionate, hard-working, helpful, generous, kind and thoughtful. They love their partners and their families. They have a good sense of humor. They know how to get things done that need to be done around the house.
Emotionally Healthy Men
Emotionally healthy men care about people who matter in their lives. They think of what is good for everyone in a situation, not just for themselves.
Healthy men know that relationships are important and they make a point to interact and stay in touch with people who matter to them. They're interested in healthy communication and win/win conflict resolution, because they know that without it, their relationships suffer.
Emotionally healthy men know they have feelings, and they know how to talk about their feelings, even though they may talk about them differently than women do. Many emotionally healthy men have had to consciously work to express their feelings to overcome the social norms that expect men to be 'strong and tough.'
Healthy men also know when it's important to be responsible and to hold others accountable for their actions. They teach responsibility to their children, so that their children can grow up to be healthy, happy people.
What Healthy Men Contribute to Our Culture
Healthy men have qualities of courage, perseverance, loyalty, understanding, intelligence, wisdom, creativity and intuition. Through compassion and selfless service, men like Nelson Mandela, Mahatma Ghandi or Martin Luther King, Jr. have lifted up all of humanity.
Healthy men cultivate and preserve our land and build cities and schools for our children. Through their knowledge, study and exploration, our world becomes a better place.
Healthy men stand for what is honorable, pure and just. In their wisdom and compassion, justice is served in our land.
Because of healthy men, families are taught, provided for and cared for. Their children's needs are met through their steadfast, unwavering spirit.
Through clarity of thought and purpose, healthy men exhibit mastery over their lives. Their faith is strong and unrelenting and they live with inner peace.
Gratitude for the Emotionally Healthy Men in our Lives
It's always a good time to express our gratitude to the emotionally healthy men in our lives. How has your world changed because of the healthy men you know?
Gifts are wonderful, but nothing takes the place of heartfelt gratitude for what someone important to you has truly contributed to your life. Why not take the time this week to tell a man you love what you appreciate most about them?
So thank-you, thank-you, thank you to each of you emotionally healthy men! You are very important in our lives! We are so very grateful for the many gifts you offer us everyday.
And thank God that, as our world is changing, everyday there are more and more emotionally healthy men to be grateful for!
Leave a Comment or a Question
I'd love to hear your comments and questions.
Who are the men in your life that you are most grateful for?
What would you like to hear more about?
Sign Up Today to Receive Kari's Future Blog Posts
If you have enjoyed this post, you can sign up today to receive Kari's future posts in your email. Just fill in your name and e-mail address in the blue and white box on the upper right column above Kari's picture and we'll be very happy to notify you when the next post is ready!
More Information:
For more information, you may also enjoy reading some of Kari's other Blog Posts:
Help the Man You Love Express His Feelings
A Marriage Counselor's 10 Best Tips
The Verbally Abusive Relationship
21 Questions to Avoid a Painful Divorce
100 Best Psychology/Self-Help Books