As a psychotherapist, I have very strong feelings about how quickly health care professionals prescribe anti-depressants and anti-anxiety medications these days. I wonder why, as professionals, we are not making our client's long-term health and well being our highest priority.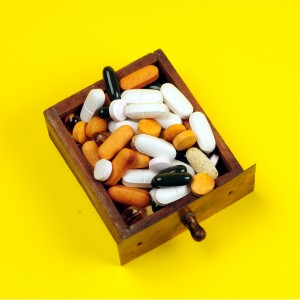 Let me tell you my story. I've been involved with Emotional Healing for thirty years. When I first entered an Emotional Healing therapy group as a client in the 1970s, it was a brand new field. I was anxious and depressed, but I didn't know why. No one talked about emotions back then. The idea that you could get in touch with your emotions and express them to help you heal was outrageous to most people.
The Long-Term Benefits of Emotional Healing
Fortunately, I unknowingly found a therapy group that specialized in Emotional Healing and by practicing what I learned there, my life changed dramatically. Although I had previously felt worthless and broken, after therapy I began to love the person I saw in the mirror. I developed compassion and understanding for myself. I went from being anxious and depressed to finding joy and inner peace. I began to follow my dreams. I did things I previously thought were impossible. I discovered that I had a natural sense of humor that had been dormant for many years. I began to laugh and have fun more regularly.
I became a psychotherapist because I felt my spiritual purpose was to help others heal. After experiencing intense emotional pain myself, I couldn't bear to see others hurting without doing something to help them heal. But in spite of my love for Emotional Healing, I became somewhat disillusioned with the field of psychology as a whole.
In the 1980s and 1990s, health care professionals began diagnosing people and prescribing anti-depressants and anti-anxiety medications instead of focusing on helping their clients overcome their emotional pain. This has always been very sad to me. I wonder where I would be today if, when I was hurting, a physician or psychotherapist had told me that I would just have to cope with my emotional issues and take medications for the rest of my life.
Do You Want to 'Cope' with Anti-Depressants or 'Thrive' with Emotional Healing?
As a psychotherapist, I believe that everybody deserves to know that Emotional Healing is possible! I think we, as health care professionals, have a moral obligation to educate people about their options and then let each person choose the best option for their situation.
If, instead of all the commercials about anti-depressants on TV, we spent a little time educating people about the significant health risks of taking medications on a long-term basis or the amazing life-time benefits of doing Emotional Healing, I know our whole world would change. It's very sad to me that the multibillion dollar pharmaceutical companies are permitted to profit from people's fears about their mental health rather than educating them on the pros and cons of all of their alternatives.
Medications Don't Provide the Joy and Fulfillment You Are Seeking
Yes, there are definitely situations where anti-depressants are necessary. A small minority of people do need them to survive. But in most cases, although anti-depressants or anti-anxiety medications can help you get though a difficult time in your life; they will not provide the inner peace and joy that you can find through facing your real issues and resolving them. By doing Emotional Healing, you can actually learn to love yourself and create a life that is fulfilling and satisfying to you.
I wrote my book Choosing Light-Heartedness and my e-course Journey to Light-Heartedness because I wanted to let people like you know that you don't have to just cope with your anxiety or depression for a lifetime. There is a way out! Emotional Healing is hard work. It can feel overwhelming at times. It isn't finished in an hour or a day or a week. But the long-term benefits are so incredibly worthwhile! There is nothing as satisfying in life as knowing who you really are, loving yourself and living your life from love and harmony and peace.
Leave a Comment or a Question
I'd love to hear your comments and questions.
Have you experienced anything like this in your life?
What would you like to hear more about?
Sign Up Today to Receive Kari's Future Blog Posts
If you have enjoyed this post, you can sign up today to receive Kari's future posts in your email. Just fill in your name and e-mail address in the blue and white box on the upper right column above Kari's picture and we'll be very happy to notify you when the next post is ready!
More information
You may also enjoy reading some of Kari's other Blog posts, like:
Why Emotional Healing Far Surpasses Medications
Why does Emotional Healing Transform Your Life?
50 Long-Term Benefits of Emotional Healing
Conquer Anxiety Through Personal Power
100 Best Psychology/Self-Help Books