About Kari Joys, MS
Kari Joys MS is the director of the Center for Creative Change in Spokane, Washington. She is a highly recognized Counselor and Psychotherapist, a skilled group facilitator and a powerful energy therapist. Kari has been in private practice for thirty years.
Kari has a Masters in Counseling and Interdisciplinary Studies from Eastern Washington University. She has been a long-term member of the American Counseling Association. She is a Reiki Master Teacher and a Certified Yuen Method Wellness Practitioner.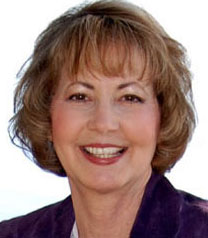 Psychotherapy with Kari Joys
Kari is skilled in working with stress, anxiety, depression, poor self-esteem, abuse and dysfunctional family issues. She also specializes in couples, marriage and divorce issues.
Utilizing both individual and group counseling, Kari has helped thousands of people overcome their dysfunctional past to achieve happy, fulfilling lives. She works intuitively, using both laughter and tears to help a person overcome whatever is blocking their joy and fulfillment.
Kari has led intensive personal growth workshops for the past twenty five years that have dramatically changed many people's lives! She has also been instrumental in bringing the Yuen Method Wellness Trainings to Spokane, Washington.
Read more about Psychotherapy with Kari Joys, by clicking on Psychotherapy.
Kari Joys in the Media
As a dynamic weekly guest on the Spokane ABC TV Daytime News Show in 1998-1999, Kari discussed counseling issues and took calls from television viewers.
Kari's book "Choosing Light-Heartedness," sparked additional media interest. She was quoted in Women's World Magazine, the Buffalo News, the Spokesman Review and IN-Health Northwest.
Talk radio shows throughout the US and Canada include KDKA Radio in Pittsburgh with the Susie Barbour Show, WBIX Radio in Boston with the Frankie Boyer Show, Sunday Morning Magazine with Rodney Lear, WGAU in Atlanta with Barbara Dooley and Meg Jordan's nationally syndicated Health Talk Radio–"Global Medicine Hunter."
For more information about Kari Joy's media experience and opportunities, please click on Media.
Schedule a Counseling Session in Spokane
Kari Joys' office is based in Spokane, Washington. When you are ready to schedule, click on Schedule to contact Kari directly. If you are not able to work with Kari directly, click on Store to order her book Choosing Light-Heartedness or her 33-Day Journey to Light-Heartedness E-Course. Kari's Emotional Healing process could literally save you months and years of traditional therapy!
If you would like counseling for Couples, Marriage, Family, or Divorce, please click on the specific links. If you want psychotherapy for Stress, Anxiety, Depression, or Abuse Issues, please click on those. If you'd like to learn more about Emotional Healing, EMDR or the Yuen Method, you can also click on those pages.
In Kari's Words….
"We live in a culture where we are surrounded with material possessions and conveniences. We live in beautiful houses, drive fancy cars, have the latest televisions and computers at our fingertips, and yet many of us still struggle everyday with the long-term effects of growing up in dysfunctional families. Some of us have suffered for a lifetime with emotional issues like depression or anxiety or the long-term effects of child abuse.
"As a psychotherapist what I do everyday is help people like you overcome your challenging emotional issues so that you can become that beautiful soul you were meant to be in the world. Like you, I, too, came from a dysfunctional family. I struggled for many years with overcoming my own issues.
"In fact, most everything I teach today, I learned through my personal experience. Sometimes my growth experience was challenging and painful, and sometimes it was joyous and exciting. When I finally found inner peace and light-heartedness in my life, I felt a strong spiritual purpose to help people like you get there too.
"Now, though many years of professional experience, I've learned simple skills that anyone can utilize that can make huge changes in how you feel about yourself and your life. I know there is so much self-help information available today that it sometimes feels overwhelming. That's especially true when you're in the middle of your own emotional pain. Because I remember how that feels, I always do everything I know to make the healing journey as simple and easy as possible for you.
"At the Center for Creative Change in Spokane,Washington, I provide individual, couples or group counseling or offer weekend personal growth workshops where people like you can learn the skills to overcome your emotional issues.
"But after doing that for many years, I've decided to also make those skills available to you, wherever you are in the world, so that you can utilize them, too. Because I care, I want to offer you the knowledge and skills to overcome your own anxiety, depression or abuse issues that were not available to me when I needed them the most.
"You may have already read my books Choosing Light-Heartedness or Release Your Anxiety and Depression Naturally. If you haven't, I'd strongly recommend both of them! You can access them at my Store.
"When you utilize them, you'll find that it's very much like sitting in a counseling office with me. I think you'll experience my kindness and caring coming though to you just as if you were there in person. Every person I work with who puts their heart and soul into their own growth is truly dear and precious to my heart.
"It's definitely not an accident that you are here today. Obviously something or someone guided you to take this important step in your journey. Maybe it was your own intuition or maybe it was a dear friend who loves you enough to want you to be happy. However you got here, I'm so excited that you're here, and that, together, we have this incredible opportunity!
"Please don't pass up this opportunity to transform your life. Even though personal growth can definitely be challenging at times, it is so valuable and so worth it in the long run. I'm thankful everyday that I chose to do the work it took to heal my own emotional pain. I know you'll be very happy, too, when you go from living in an emotional hell to living in joy and peace and light-heartedness.
"I'm sending you lots of love, light and laughter for your healing journey! Love and de-light, Kari Joys"
More Information
For more information, you may also enjoy reading some of Kari's Blog posts like:
For more information, you may also want to read some of my other posts:
The JoyIAm Integrated Psychotherapy Process
50 Long-Term Benefits of the JoyIAm Process
Why the JoyIAm Process Far Surpasses Medications
How to Practice the JoyIAm Process