The JoyIAm Process is a natural, alternative healing method that brings you back in touch with your true authentic self. It can transform stress, anxiety, depression or abuse issues into joy, self-esteem, inner peace and light-heartedness.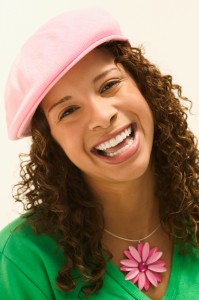 With the JoyIAm Process, you learn to identify, express and release your feelings, so that you naturally come back to love and peace inside yourself. Usually it begins with getting in touch with tears or anger that you've been holding back and often it ends with laughing and having fun.
The Cultural Misunderstanding
of the JoyIAm Process
As a psychotherapist, I began writing about the JoyIAm Process a few years ago, because I noticed that most people don't realize the  many surprising benefits it offers. The benefits of meditation, or yoga, or exercise are commonly discussed, but alternative methods like the JoyIAm Processare still greatly misunderstood in many circles.
If we learned the JoyIAm Processas a culture so that we could identify our emotions and express them in healthy ways, many personal, cultural and world issues would change. We'd have less abuse, less unhealthy conflict, less divorce, and less crime, and more interest in cooperation, harmony and collaboration.
To give you a better understanding of what I'm describing, here are just a few of the numerous long-term benefits of consistent practice of the JoyIAm Process:
Emotionally
Less everyday stress
Better self-esteem
Transform depression into joy
Replace anxiety with inner peace
Decrease of self-doubt, frustration and worry
More happy, positive and uplifted feelings
More self awareness and self love
Ability to make positive, healthy choices
Healthy personal power
Clearer, stronger boundaries
Physically
Release of addictions
Eating healthier food
More interest in exercise
Weight loss or gain for better health
A stronger, healthier body
Less chronic pain
Fewer doctor's visits
Longer, healthier life
Improved living situation
A prettier, cleaner home environment
Spiritually
More inner peace
Greater tolerance of differences
More kindness and compassion for others
More enjoyment of life
Deeper connection to a Higher Power
More involvement in community
More interest in service
Better outlook on the future
More purpose and fulfillment
More playfulness, laughter and fun!
Relationships
Better communication
Deeper understanding of loved ones
Healthy conflict resolution
More unexpected kindness
Heart-to-heart intimacy
Healthier sexual relationships
A healthier, happier family
Harmonious family gatherings
Happy holidays
More fun and aliveness
Career
Greater ability to focus
Higher levels of motivation
Greater likability
More creativity
Ability to set and reach life goals
Less procrastination
More organization
A better job or career
More success and fulfillment
An improved financial situation
I know that this list of 50 benefits appears to be unrealistic. It is, however, a list of the actual benefits that clients regularly report as a result of consistent practicing the JoyIAm Process. The list is long and comprehensive because the JoyIAm Process brings a person back in touch with one's true, authentic self.
When you have lived with stress, anxiety, depression and abuse issues for a lifetime, getting back in touch with your true self is like breathing a breath of fresh air. Everything in your life begins to naturally change for the better!
Leave a Comment or a Question
I'd love to hear your comments and questions.
Have you experienced anything like this in your life?
What would you like to hear more about?
Sign Up Today to Receive Kari's Future Blog Posts
If you have enjoyed this post, you can sign up today to receive Kari's future posts in your email. Just fill in your name and e-mail address in the blue and white box in the right column and we'll be very happy to notify you when the next post is ready!
More Information
For more information, you may also enjoy reading some of Kari's other Blog Posts like:
The JoyIAm Integrated Psychotherapy Process
Why the JoyIAm Process Far Surpasses Medications
How to Practice the JoyIAm Process